Tell the story of your EU project with the power of Social Media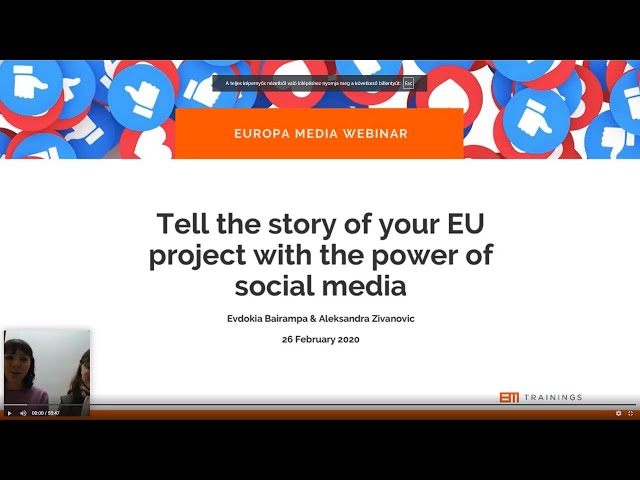 - How to build an effective and engaging communication strategy?
- What channels/ tools should you use?
- How can a distinctive visual identity boost the success of your project?
- Why is it important to collaborate with other EU projects?
- What are the typical communication mistakes in your project?
Our communication/dissemination and social media managers, Evdokia and Aleksandra replied to these questions showcasing success stories and best examples. They share their tips and tricks that will help your project spread and communicate its results properly. This webinar introduces examples from many different projects where Europa Media and Geonardo lead dissemination activities.