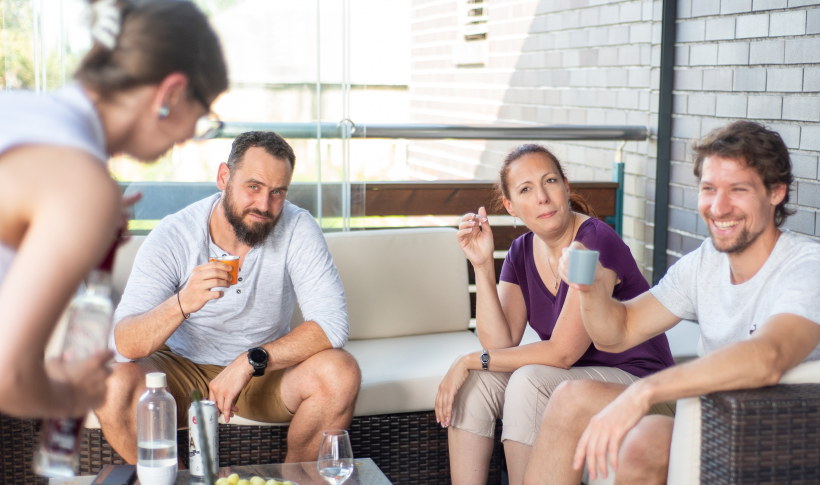 Work With Us
Europa Media promotes continuous learning in the workplace, provides private health insurance, allows remote-work opportunities and offers unlimited access to Italian coffee and a friendly crowd to enjoy it with.
Take a look at our

latest vacancies
Join Our Team as a Part-Time Social Media Manager!
Check It Out
Become our intern
Note that we always have room for innovative, creative, open-minded and goal-oriented interns to join our team. The successful candidates will be dealing with EU project development and management, covering a wide range of topics (entrepreneurship, international cooperation, renewable energy and energy efficiency, environmental technologies, climate change, etc.).
Interns with an ambition to escalate their practical know-how and skills in developing and managing projects under the EU's research and innovation programmes will have the chance to work on real projects of Europa Media Non-profit Ltd. and/or Geonardo Ltd.
They will develop innovative project concepts responding to actual calls for proposals published under the Horizon Europe and ERASMUS+ programmes.
Internships last 4 to 6 months, and a mentor, an experienced project manager, is assigned to each intern. As this is a full-time internship based in Budapest, Hungary, the candidates shall be ideally based in Budapest or willing to invest in the necessary move to Budapest. We will compensate the trainees with a monthly contribution to their living arrangements.
If you are ready to turn your theoretical knowledge into practice, contact us for more information or send your resume to XY
Dealing with EU projects is highly rewarding when you acknowledge the impact you make on society. With our courses and support, we want to make sure organisations across the world fully focus on creating societal benefits, without getting lost in administrative, management and financial headaches and EU red tape