This Halloween season was truly Spooktacular! Thank you all for joining our Halloween competition. It was scary, but we must admit it was also entertaining to read all your horror stories: from the coordinator deciding to cut a personnel budget to publish deliverables with spelling mistakes.
The winning story stood up and fit perfectly with our H2020 Chills and Thrills theme. If we would need to give it a title, it would be something like: The Haunted Message.
It represents the beauty of managing an EU project: things can go south very quickly, but somehow, we manage to overcome it.
Let's be honest in 2020, we all need more stories with the happy ending, and this is exactly what our winner Līga Grīnberga from Institute of Solid State Physics, University of Latvia gave us!
Once upon a pumpkin, EuroNews Futuris decided to make a video on the H2020 Teaming project CAMART². The message about the filming was sent to the institute's official email and to the Work Package(WP) leader's email. Being featured on EuroNews is a fantastic opportunity for your project's visibility, so you can imagine how vital this email was.
And this is where the horror story begins. The WP leader decided to do nothing about the email, perhaps he thought it didn't concern him directly or simply didn't appreciate the importance of it. It also happened that the secretary who regularly checks the emails from the University official account was on sick leave. To make it scarier, the message said: We would like to film your project and institute, please be so kind as to answer within a few days.
But then, like in every good story, something mystical happened.
As Līga wrote to us: "We were waiting for an important email, so a colleague of mine requested access to the institute's official email account. The one which only the secretary had access to. It was only by accident that his gaze dropped on a very unusual subject line: 'EuroNews filming'. He interrupted everything he was doing and rushed to me to ask me if I knew anything about a certain filming. I had no clue. However, with shaky hands (because it was already way past the deadline), I immediately replied back saying: YES, please come!"
The story had a happy ending, and the project was featured on this EuroNews video.
Project  CAMART²is supported by European Union's Horizon 2020 Framework Programme H2020-WIDESPREAD-01-2016-2017-TeamingPhase2 under grant agreement No. 739508
CAMART² aims to upgrade the existing Centre of Excellence in Advanced Material Research and Technology at the Institute of Solid State Physics University of Latvia (ISSP UL) to a new and significantly stronger Centre of Excellence. The upgrade will enable the efficient transfer of new materials and technologies into products for commercial and public benefits based on exchange of knowledge and synergy with innovation-intensive partners - Royal Institute of Technology (KTH) and Research Institutes of Sweden (RISE). ISSP is renowned for its scientific achievements in applied materials physics for micro- and nanotechnology, electronics, photonics, functional coatings etc. and related theoretical and characterization capability.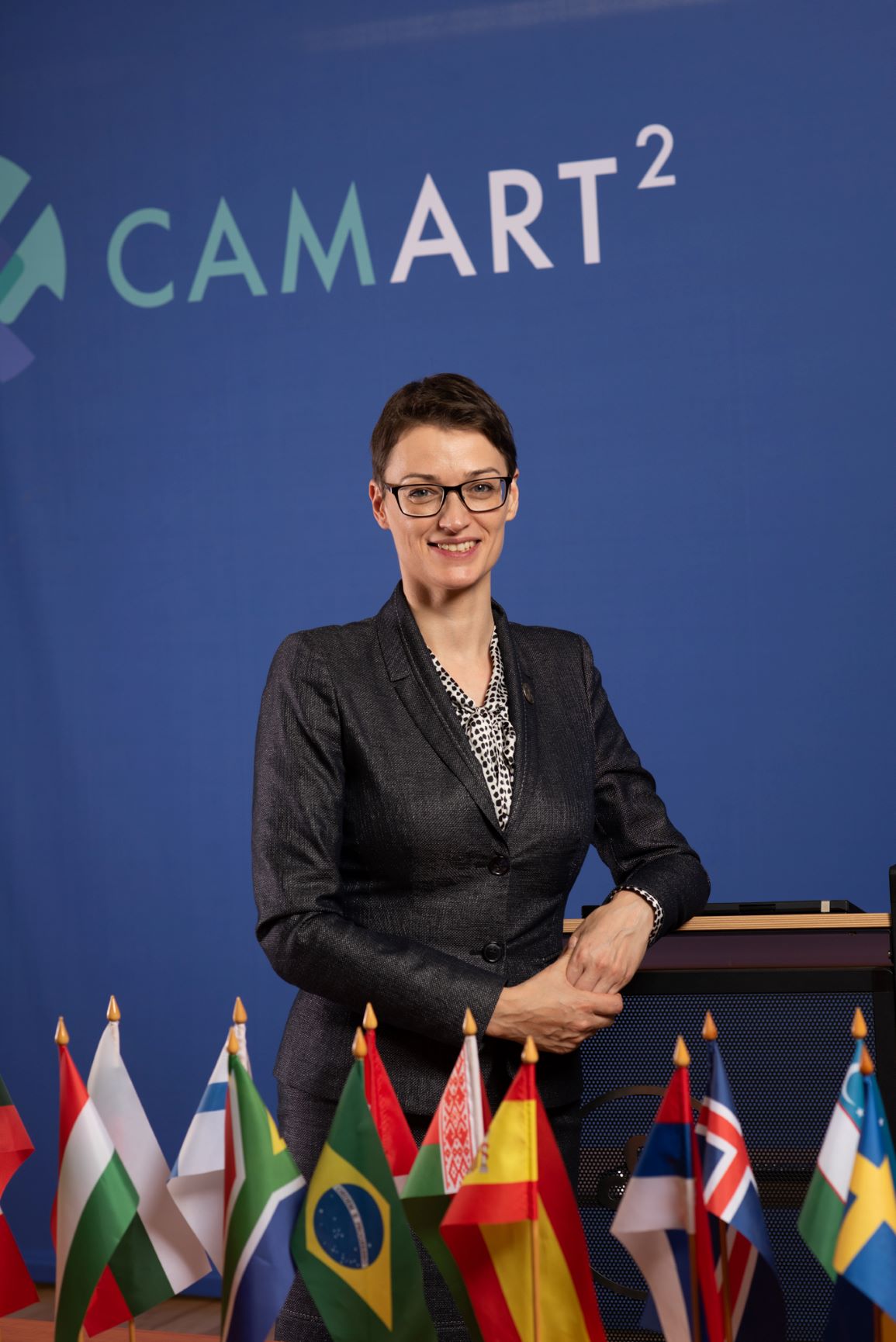 Līga Grīnberga from University of Latvia