Untold Stories Conference Budapest 2021 brings back the intimate atmosphere, the practical talks on building your own successful startup, the fireside chats and the panels uncovering professional and personal insights from founders to founders who have "been there, done that" and are committed to giving back to their communities.
As always, some of the most recognized founders, investors and tech professionals from Europe and Silicon Valley are invited. This year meet Alex Kudelka (VP of Sales at Bitrise), Max Azarov (Co-Founder and CEO at NovaKid), Istvan Csanady (Founder & CEO at Shapr3D), Jimmy Fong (Chief Commercial Officer at SEON), Val Scholz (Founder and CEO at Kiko), Raul Popa (Co-Founder and CEO at TypingDNA), Balint Orosz (Founder and CEO at Craft) and many more to be announced very soon!
This year, Untold Stories Conference Budapest brings a twist to keep you on your toes - a Pitch Slam where high-level investors, like Zach Coelius (Coelius Capital), Gyula Feher (Oktogon Ventures) and more, will provide valuable feedback and advise on how to improve your pitch and learn to introduce yourself to the elite world of venture capital and angel investment.
Grab your free ticket HERE.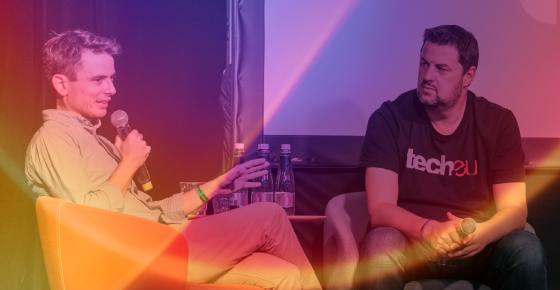 From an EU project to a yearly event: impact and exploitation at their best.
Impact and exploitation of EU projects are ongoing issues, and it's something the EC is focusing on more and more, especially in Horizon Europe. The EC has provided us with tools such as the Horizon Europe Booster and the Horizon Europe Results Platform to make it easier for us key players.
Read more about the EC tools for Communication and Dissemination here.
In 2019 we finalised one of our most successful H2020 projects in terms of impact: MY-GATEWAY. The focus was boosting the startup ecosystem in the CEE and Western Balkan region. And we achieved that through capacity building activities, events, reports, etc.
And what about life after MY-GATEWAY?
As any EU project happy ending, MY-GATEWAY ended with a final conference – Untold Stories Conference Budapest in 2019. After the end of the project, year after year, Untold Stories Conference Budapest lived on, whether face to face or online, featuring workshops, fireside chats, networking sessions, you name it.
Startups and SMEs may not be your cup of tea, but I am still thrilled to announce this year's edition to you too: you'll see an exploitation route example you could take for your EU project results, and learn a lot about product management, marketing and sales, growth, and much more from our fabulous speakers.
See you there! Grab your free ticket here: www.untoldbudapest.com