EU Research and Innovation Funding Landscape 2021-2027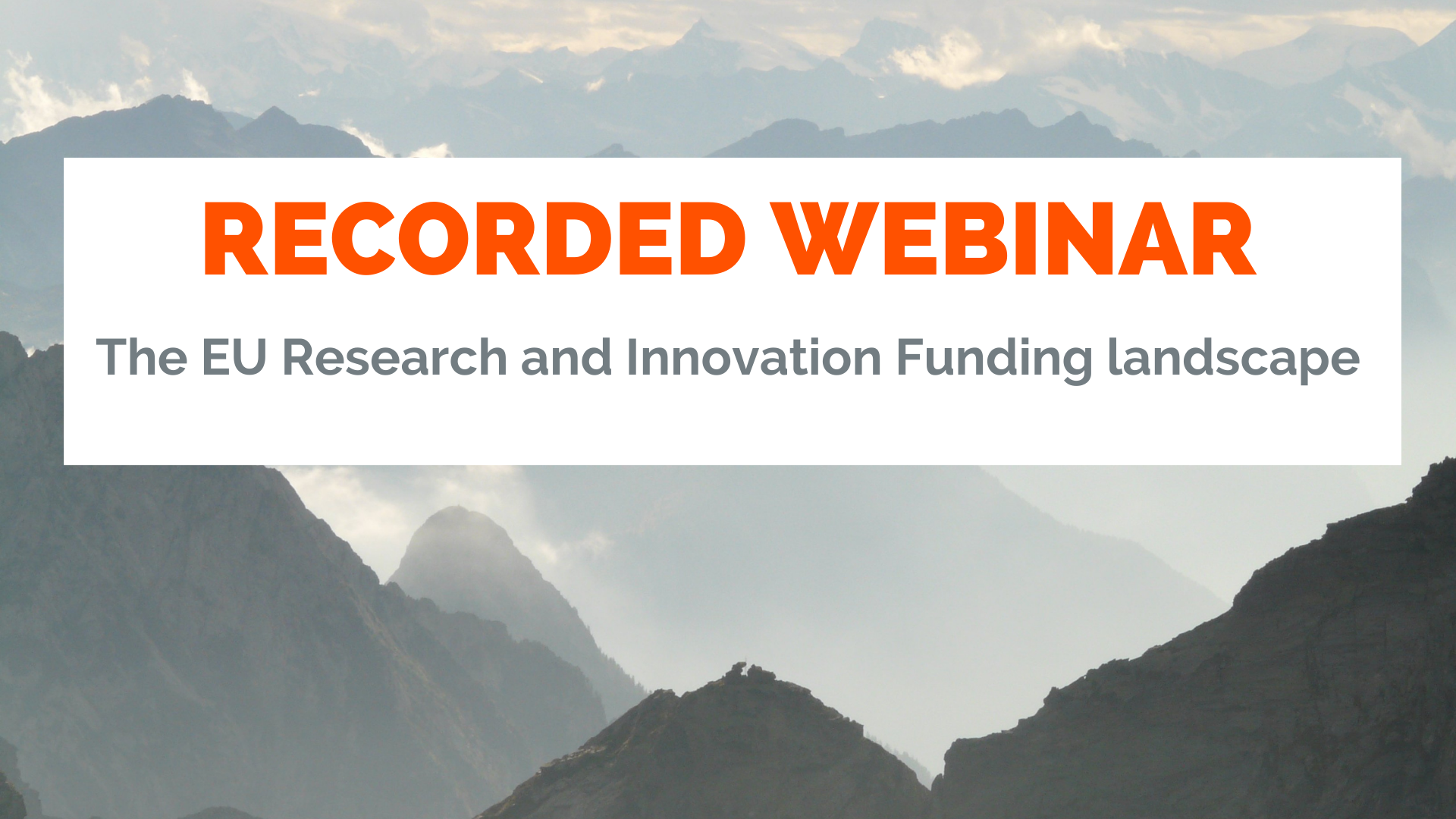 This webinar will provide a complete picture on the future of EU funding for research and innovation in the 2021-2027 budgetary period.
Financing research and innovation (R&I) will continue to be high on the EU's agenda in the upcoming 2021-2027 financial framework. Understanding the logic of the funding system as well as the political priorities is always the first step. We will share practical tips in order to help you get prepared for Horizon Europe, the biggest R&I programme, but also to be aware of other programmes and instruments available to finance R&I activities. Synergies and the complementarities between the different programmes will be highlighted based on our well-known hands-on approach.
Topics covered:
The EU research and innovation agenda for 2021-2027
Horizon Europe and other R&I programmes: Digital Europe, Erasmus, LIFE, COSME, Space and many more
How to prepare for Horizon Europe
Useful information sources
At the end of the webinar, you will have the necessary knowledge that will help you create a strategy and get started for the next seven years of research and innovation funding.
The webinar is accessible for 90 days after the purchase under "My Account".
*
you need to have a valid EU VAT number to apply to EU reverse charge rule. For more information visit the
T&C
.