Fast-track to EU funding 2021-2027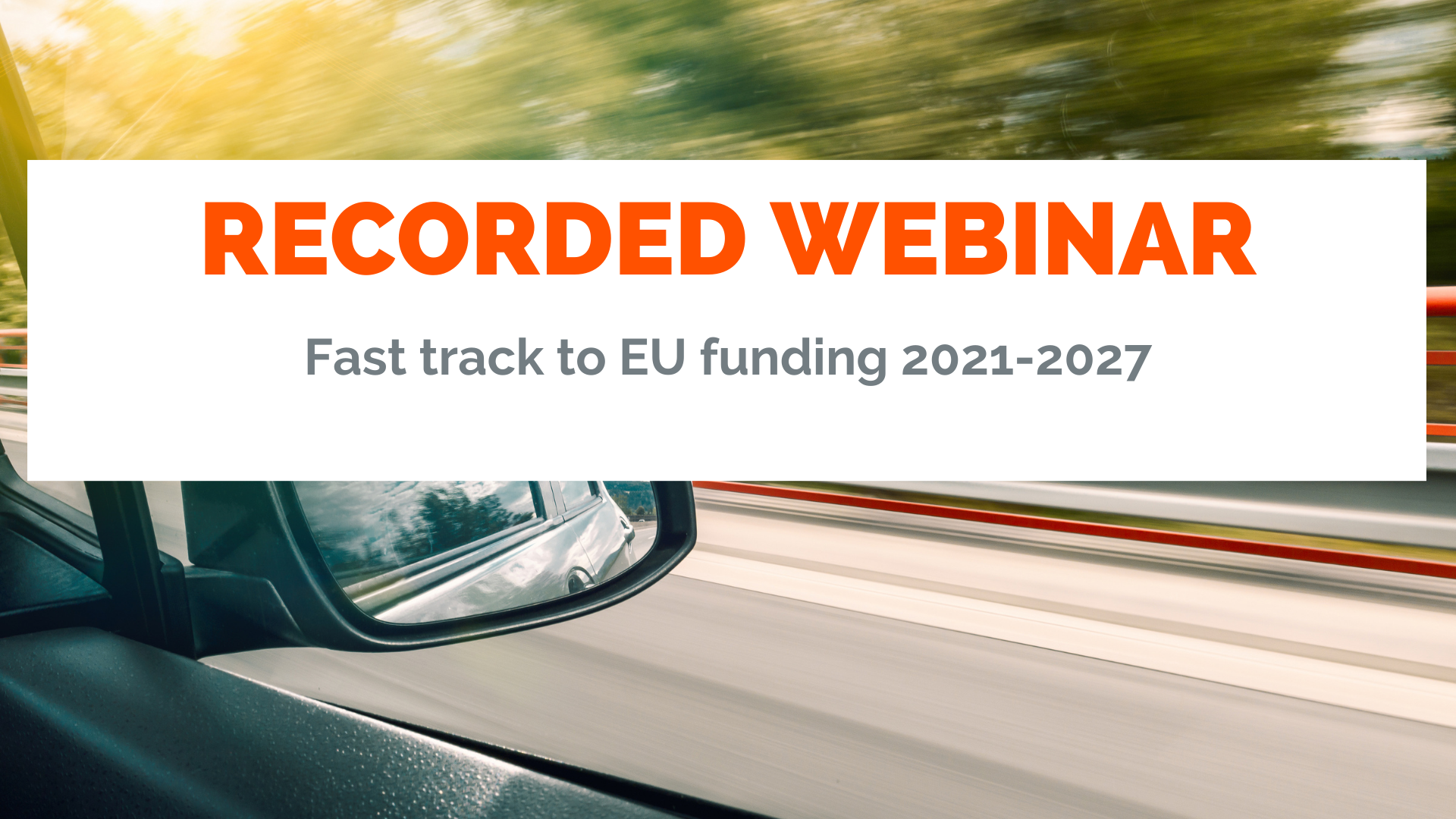 Recorded webinar about EU-funding 2021-2027 (EU programmes, projects and fundings)
With this 60-minute session you can expect to become more aware of the overall structure of EU funding for 2021-2027 period, its key actors, the funding programmes and related eligibility and submission rules and procedures.
In this way, you will be better positioned to build a solid and diversified funding strategy for your organisation and to write high quality project proposals, thus increasing your success rates.
- Which managing authority should you target, one in Brussels or in your own country?
- Which is the most suitable programme for your organisation, and which documents are needed to apply?
- Centralised vs Decentralised Programmes - prioritites, eligibility, approaches and deadlines;
- Should you apply to a tender or to a grant?
- H2020 and Horizon Europe;
- How do you write a competitive proposal?
The lenght of the webinar is 60 minutes.