Open courses
We develop Horizon 2020 project proposals and manage Horizon 2020 projects in the areas of energy, environment, entrepreneurship, education, security, etc. every day, so we can tell you - based on our own experience - how YOU should do this. Our success rate is around 25-30%. We have 15 running EU projects.
Our overall approach to designing and delivering the training courses is based on our well-known "learning-by-doing" methodology, so join us and learn through examples, exercises and discussions.  Below you can find the open courses we have available at the moment:
Horizon 2020 / Horizon Europe training courses
In-house courses
In case you prefer having thematically tailored courses - e.g. a proposal development workshop for a selected H2020 call topic...
In case you need to introduce some aspects of your book-keeping or internal administration procedures to get the proper answer...
... then an in-house course can be delivered at your offices, under set conditions.
In-house training is a result-driven option for groups of staff, teams facing common challenges or senior management needing to focus on specific issues.
Let us know if you need an offer or more information.
We still have some free dates available for the autumn 2019.
In-house training course in any phase of EU project life-cycle
Our complete range of courses and seminars can be delivered as an in-house option. We can also tailor an existing course to a relevant business challenge or to mirror your organisation's standards or design a new programme to meet your objectives.
Some of our most popular in-house training courses are:
Proposal Development: Brilliant ideas are meaningless unless transformed into a viable concept. Europa Media's in-house course "Proposal Development" will prepare your staff for constructing the best possible project, from inspiration to initiation. You will learn how to put together competitive proposals, establish strong consortia, and plan a sound budget.
Technical Management: With this approach, we are able to adapt the programme specifically to address your needs and level of experience. We can prepare your staff to face all management related problems and discuss your running projects with confidentiality. The typical duration of an in-house course on project management is 1-2 days and you can combine it with personal consultation
Financial Project Management and Audits: Many factors can spell doom for the success of a project, but the two most significant are generally inaccurate financial management and ineffective communication. With the guidance and tips presented by our experts, your organisation can learn how to properly manage a project with many partners, allocate and report costs and go through an EC audit with confidence.
Why should you choose an in-house course rather than an open training course?
You will be able to lower your training expenditure and raise your return on investment with our efficient and cost-effective in-house training course.
Convenient, your team will not need to leave the office – our trainers come to you.
Adaptable, course content can be focused on specific operating environments
Promote teamwork, build high-performing teams and improve productivity as you develop highly-skilled EU project managers inside your organisation.
Targeted organisations
Any organisation wishing to be actively involved in EU projects or those more experienced and want to acquire in-depth knowledge on the financial management of EU projects and surviving audits.
Method
Our experts will work with you to design the course to specifically focus on the needs of your organisation. They will travel to your organisation to answer all of the questions you may have as well as go deep into the practicalities of financial management and audits of EU projects.
Intense, comprehensive and clear presentations
Certification of course completion
Course material on pen drives for each participant
Europa Media's published reference publications
Online (remote) training
Besides the face-to-face held in-house courses Europa Media has developed a less intensive, cost-effective, online delivered version of the main proposal development and project management courses. It includes all practical presentations with Q&A sessions delivered in 2 days through a webinar platform as well as the discussion about a set of specific exercises tailored for the organisation. Check the approach and the detailed agenda for more information.
For more information about in-house training courses and online trainings, feel free to contact us directly and find out how you could benefit from this customised approach.
* In-house courses should be arranged at least two months in advance to ensure the availability of our experts.
Co-organised courses
In the past, we have implemented several courses in collaboration with different research centers and experts. If you are interested in our knowledge or think you have valuable input for a future training course feel free to contact us.
Past participants
Since 2003, we have supported hundreds of research organisations, universities, SMEs, civil society organisations and other public and private institutions in their efforts to successfully develop and implement EU funded research and innovation projects.
Here are some of those institutions who have placed their trust in us and whom we are proud to feature among our clients:
THEY SAY
I've attended some other courses before, but this was by far the most attractive one.

Extremely professional and approachable lecturers, content was just what needed; both workshops were well planned and organized. Keep up the good work! Extremely professional and helpful!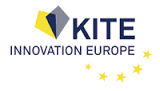 Best H2020training I have attended!